The Shenzhen Museum was established in 1981 and opened in November 1988. The Shenzhen Museum is a comprehensive museum with a focus on geography and is a collection of cultural relics and historical research in Shenzhen. The main goal is to become a modern museum with "first-class domestic and internationally renowned".

In 2008, Tridonic Lighting Electronics (Shanghai) Co., Ltd. provided the advanced DALI intelligent lighting control system for the new museum. In 2012, it provided high-quality LED constant current driving power for the renovation of the old museum, which was applied in the exhibition hall. On the premise of professional LED track spotlights and downlights in the old hall, the TALEXX LED TEC series drive provides longer life than similar products under the premise that the old lighting hall cannot be used to extend the life and energy saving of the lighting equipment. And higher and more energy efficient, while having more secure protection.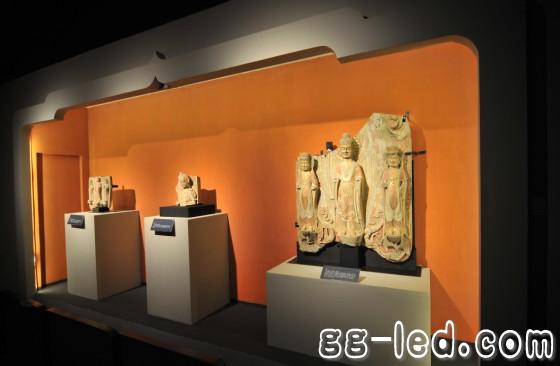 Tridonic has more than 50 years of manufacturing history of lighting electronic components in Europe and more than 10 years of experience in LED driver R&D. In order to better serve the Chinese market, Tridonic developed the TALEXX LED TEC series in 2012 and put the product line It is produced at the Ruigao Shenzhen factory and is fully localized. It has the same performance as imported products and has better market competitiveness and faster response.

At the beginning of the renovation of the old museum, the management party should change the original old halogen light source lamps into energy-saving and environmentally-friendly LED lamps. In addition to being more energy-efficient, it is also expected that the overall life of the lamps will be longer, the light environment will be more stable, and there is no safety hazard. After the management and lighting suppliers searched for it, Tridonic's TALEXX LED TEC series stood out as the first choice for LED drivers.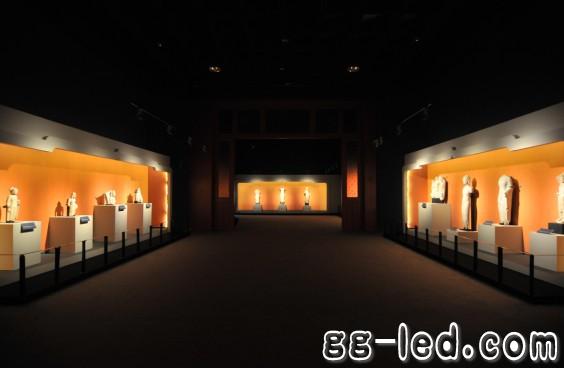 The starting point of the TALEXX LED TEC series is "to simplify reliability" and to strike the best balance between attractive price and professional performance. While focusing on core features, the TEC Series drives deliver superior quality and performance to ensure reliable operation of LED modules and fixtures.

Long life

Due to the long-life characteristics of LED light sources, the life of LED luminaires has not depended on the light source but on the length of the drive life compared to conventional lighting fixtures. When the ambient temperature is 40°, the TEC series can last up to 50,000 hours, no less than the life of the LED light source, achieving a perfect match between the light source and the drive. The good indoor environment and air conditioning settings of the Shenzhen Museum make this match possible.

More energy efficient

The LED itself is already an energy-saving light source, and the TEC series can achieve a power factor of up to 99% and a full load efficiency of 92%, bringing the energy-saving features of LED lamps to the fullest. In the museum's old museum project, combined with the lighting supplier Eksu's precise light distribution of the track spotlights, more than 80% of the energy-saving effect of using halogen spotlights before the transformation was achieved.

safer

The TEC series has the safety technology to cope with every possible situation and can effectively protect LED lamps and system lines:

Overload protection: When the maximum output voltage is exceeded, the drive reduces the current output to the LED. After the overload is removed, the drive will automatically resume normal operation.

Overheat protection: The drive is protected against temporary overheating. When the temperature limit is exceeded, the drive will automatically shut down and automatically restart.

Short circuit protection: Once the LED output is shorted, the output to the LED will automatically turn off. After the short circuit is removed, the drive will automatically resume normal operation.

No-load protection: The driver operates in constant voltage mode at no load. No-load work will not cause damage to the drive.

Thanks to the above characteristics, the TALEXX LED TEC series has become the powerful engine of the Shenzhen Museum lighting system, maximizing the characteristics of LED lamps, providing a stable and pleasant lighting environment, and better restored to the exhibition hall. The original appearance of the exhibits and the realization of maximum energy saving.

__ Owner: Shenzhen Museum __ Lighting: Shenzhen Exe Lighting System Co., Ltd.

(This article is contributed by Rui Gao)

CSRME Safety Controller is developed for standard GB27607. By monitoring machine tool safety related equipment, the security of machine control system can meet the requirements of GB27607, and its security meets the requirements of ISO13849-1 (PLe) and IEC61508 (SIL3).

With rich interfaces, CSRME has limited programmable function. It can simultaneously replace many different types of safety control modules or safety PLCs, thus greatly simplifying the safety design of machine control systems and reducing cost.

Safety Controller

Safety Controller,Modular Safety Controller,Safety Controller,Electrical Safety Controller,Programmable Logic Controller,Banner Safety Controller

Jining KeLi Photoelectronic Industrial Co.,Ltd , https://www.sdkelien.com