As the largest laser, optics and optoelectronics industry event in Asia, the Munich Expo will be held on March 15-17 at the Shanghai New International Expo Center. The company will focus on a full range of products covering lasers and optoelectronics, optical and optical manufacturing, laser production and processing technology, imaging, inspection and quality control.

For three consecutive years, Renishaw has participated in the Munich Optical Fair, a highly recognized industry event that has received good feedback from previous years. During the exhibition, it received technical and service consultations from many high-quality audiences every day. As the world's leading provider of measurement and process control solutions, Renishaw will continue to showcase its range of precision position feedback system ace products this year, including ATOMTM micro incremental gratings, RESOLUTETM absolute encoders, and TONiCTM compacts. Type contact grating, RG2/RG4 incremental grating, etc.

ATOMTM micro incremental grating interactive experience zone was specially set up at the booth. At that time, you can come to the Renishaw booth to do hands-on operation, feel the installation of ATOM and the super anti-staining performance. The professional explanations of senior engineers will also provide you with all kinds of application challenges.

Optical sensors and laser measurement and inspection systems are indispensable in production, industrial technology, medical and scientific research, and are the basis for quality and efficiency. This time, Renishaw will appear in the inspection and quality control exhibition area of ​​Hall W3. It is expected that experts, scholars and industry users in the field of testing will gather together to discuss the development and upgrading of industrial applications.

You are cordially invited to visit the Renishau booth, booth number W3-3402.

We will provide you with accurate and reliable position feedback products and laser measurement solutions.

ATOMTM incremental encoder system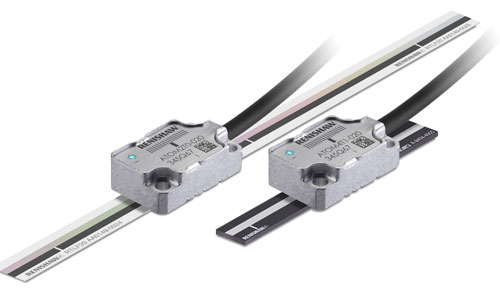 ATOM is a new non-contact incremental linear and circular encoder system from Renishaw. It features a unique and innovative design that will miniaturize and provide excellent stain resistance, signal stability and reliability. perfect combination.

With a minimum size of 6.8 mm x 20.5 mm x 12.7 mm, ATOM is the world's first micro-grating with optical filtering system and automatic gain control (AGC) and automatic offset control (AOC).

ATOM readheads are available in a variety of models with first-class accuracy, ultra-low electronic subdivision error (SDE), extremely low jitter, high signal stability and long-term reliability, and measurement performance is second to none. ATOM operates at speeds up to 20 m/s (29,000 RPM on 17 mm discs) with resolutions up to 1 nm (on 108 mm discs)

For 0.004 arc seconds, linear and circular gratings in stainless steel and glass are available. The readhead also includes LED mounting indicators for quick installation and an automatic calibration procedure for fast optimization.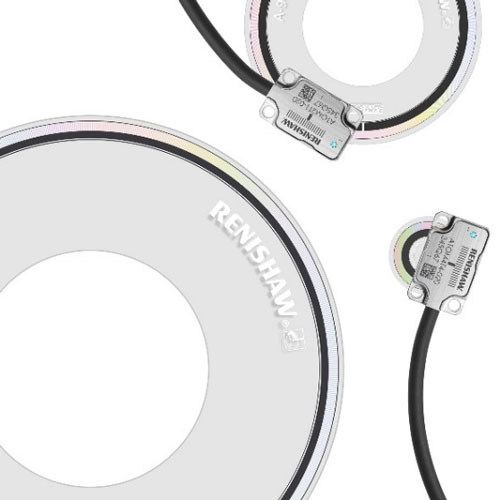 ATOM's ultra-small readheads are used in laser scanning, coordinate measuring systems, semiconductor and flat panel display production as well as motor drive systems, microscopes and scientific research. ATOM is CE certified and is manufactured by Renishaw under extremely stringent quality control (ISO 9001:2008 certified). Like all Renishaw gratings, ATOM is also supported by a global team that provides truly fast global service.

Side outlet type RESOLUTETM absolute grating

Renishaw's other star, side-out RESOLUTE absolute gratings, round and linear encoders have this option. To meet the needs of the flat panel display (FPD), electronic component assembly and test equipment markets, this configuration has emerged and is compatible with a variety of existing protocols. The side outlets greatly increase the shaft travel and are ideal for straight line applications where longitudinal space is limited. The grating can be mounted side-by-side on the same scale, allowing multiple points on the shaft to be controlled in applications such as liquid distribution systems for the production of liquid crystal displays (LCDs), as well as semiconductor production, electronics assembly and testing. stage.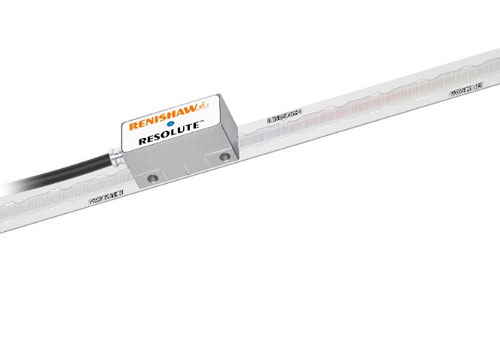 TONiCTM compact contact grating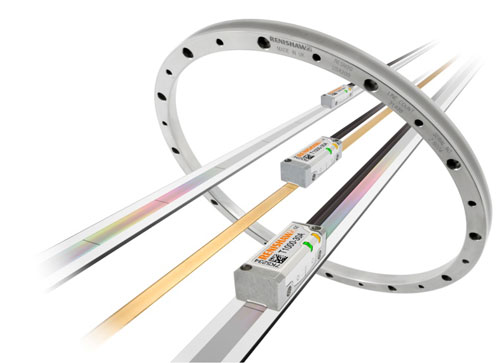 The Renishaw TONiC series is a new generation of ultra-compact gratings for high dynamic precision motion systems that provide higher accuracy, speed and reliability for demanding industrial applications. The readhead uses a third-generation optical filtering system with lower noise (jitter) for excellent reliability and contamination resistance. The TONiC readhead also has a detachable analog or digital interface that is rugged and easy to use and can be placed no more than 10 meters from the readhead. The digital signal provided by the interface is subdivided to a resolution of 1 nm. The timing output digital signal guarantees the best speed performance of various industry standard controllers at all resolutions.

Another highlight of the show is Renishaw's laser interferometer and ballbar measurement system for evaluating, monitoring and improving the static and dynamic motion of machine tools, coordinate measuring machines (CMMs) and other motion systems where positional accuracy is critical. performance.

XR20-W wireless rotary axis calibration device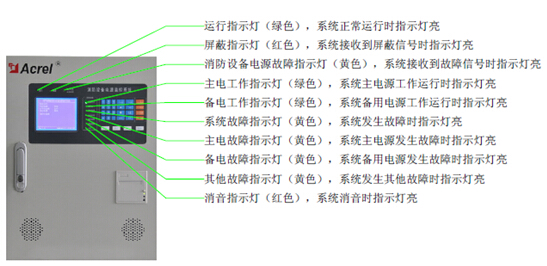 The XR20-W uses wireless electric control, and data acquisition is synchronized with axis motion, ie no operator intervention is required during data acquisition. The device is used in conjunction with the Renishaw laser system to provide a highly uniform, non-contact reference measurement for the machine under test by remote control. Early detection of the rotary axis with the XR20-W rotary axis calibration device allows the machine to perform at its best.

XL-80 laser interferometer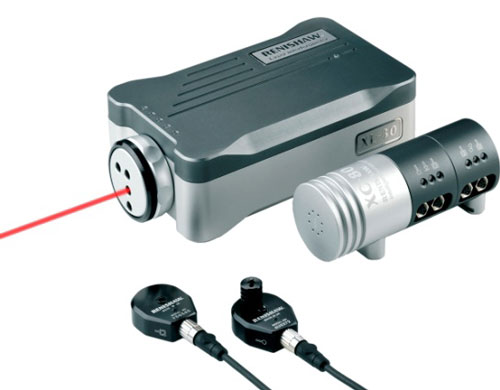 The XL-80 laser interferometer can measure static geometric accuracy such as linear positioning, pitch and torsion angle, straightness and verticality, and can also be used in dynamic applications such as machine vibration, spectrum analysis, motion velocity and angular velocity measurement and analysis. It is extensive

It is applied to the precision inspection of CNC machine tools and coordinate measuring machines, the traceability verification of measuring instruments (including some optical instruments) and other industrial fields such as large-scale, high-precision and high-speed dynamic measurement.

About Renishaw

Renishaw plc is a world leader in measurement and spectroscopic instrumentation. The innovative products we develop can significantly improve our customers' business performance – from improving manufacturing efficiency and product quality, greatly improving research and development capabilities to improving the effectiveness of the medical process.

Our products can be widely used in machine tool automation, coordinate measurement, rapid prototyping manufacturing, comparison measurement, Raman spectroscopy, machine calibration, position feedback, dental CAD/CAM, shape memory alloy, large-scale range mapping, stereotactic neurosurgery And medical diagnostics and other fields. In all of these areas, our goal is to be a long-term partner, consistently delivering outstanding products that meet our customers' needs, both now and in the future, and providing fast, professional technical and commercial support.

Rf Power Combiner,2 Way Power Divider,2 Way Power Splitter,Two Way Power Divider

Chengdu Zysen Technology Co., Ltd. , https://www.zysenmw.com