Recently, the "2012 Quality In Light-Overseas Strategy Summit Forum" co-sponsored by Shanghai Incentive Testing Technology Service Co., Ltd. and Gaogong LED was held in Guangzhou Poly World Trade Center in conjunction with the 2012 Gaogong LED Exhibition. This forum brings together domestic and foreign elites in the LED industry to discuss foreign market management strategies, as well as explanations and strategies for relevant certification standards in various countries.

The guests included Howard Wolfman, founder and chairman of Lumispec Consulting, and Nie Pengxiang, president of LTL's testing and testing, Pan Yurong, director of global market development of Shenzhen Zhongming Semiconductor Lighting Co., Ltd., Edward J. Schmidt, president of MCR, and Beat Kreuter, general manager of NMKO Shanghai operations. Dunndee Jones, Asia Quality Manager, International Purchasing Company Dixons Retail PLC in Hong Kong DSG (Asia) International Procurement Co., Ltd., Zhang Hong, Director of Semiconductor Lighting Technology, NOPIS National Optoelectronics Center, and senior representative from UL.

Nie Pengxiang, president of the Incentive Testing Technology Service Co., Ltd., said that like other industries, the LED industry has also suffered from "cold winter". The export of products is not optimistic. Foreign buyers are worried about whether the products made in China can meet the requirements of the access standards, but I believe China can produce high-quality products and take the initiative in competition with foreign products, and I want to emphasize that if you intend to occupy a place in the US market and European market, products can be recognized, you must be down-to-earth and strictly follow Local market access standards require that products be made and high quality products be made.

For example, four years ago, a company in the Wal-Mart supermarket in the United States sold LED products at a very low price, but the quality of the products was very high. Of course, GE was also selling, and GE's price was high. At the beginning, many consumers bought this product. Soon the US PTC detected performance safety problems, and then all the products were removed. This made the company's sustainable development a fatal blow.

Although many American certifications are voluntary, consumers are protected. In the event of a quality problem that harms the consumer, the responsibility must be the manufacturer and the product seller. At present, many American companies purchase in China and then sell them in the United States. They are very worried that the products will go wrong. There is a definition here, the US workplace is compulsory certification, the general voluntary certification to see customers, some customers do not require. But certification is very important, and all products that are not certified will be withdrawn.

A large part of the lighting products sold in the United States is sold locally in the United States, but not in Europe. In the European market, many non-EU products will be seen, including of course Chinese-made products, especially some low-priced products in China. European local manufacturers are suffering.

It is difficult to buy a bad product in the United States. Relatively speaking, the control of the European market is relatively loose. Before the domestic media generally reported that the threshold for raising the European market had a great impact on domestic LED companies, I must explain that the European standard is actually It has already been introduced, but the degree of attention and attention of our domestic enterprises is lagging behind. The threshold for Europe will increase next year, which requires us to prepare in advance. If there is a recall in Europe, the product manufacturing company will be notified by the European Union. This has a very deadly impact on domestic enterprises, especially for companies that are not strictly controlled by product quality. Therefore, from the standpoint of third-party testing organizations, China's LED companies can't hold the slightest fortune, and being a good company and doing a good job is the basis for survival. Of course, the superior ability of the excitation test in the quality control of LED products can also provide a one-stop solution for LED companies in China.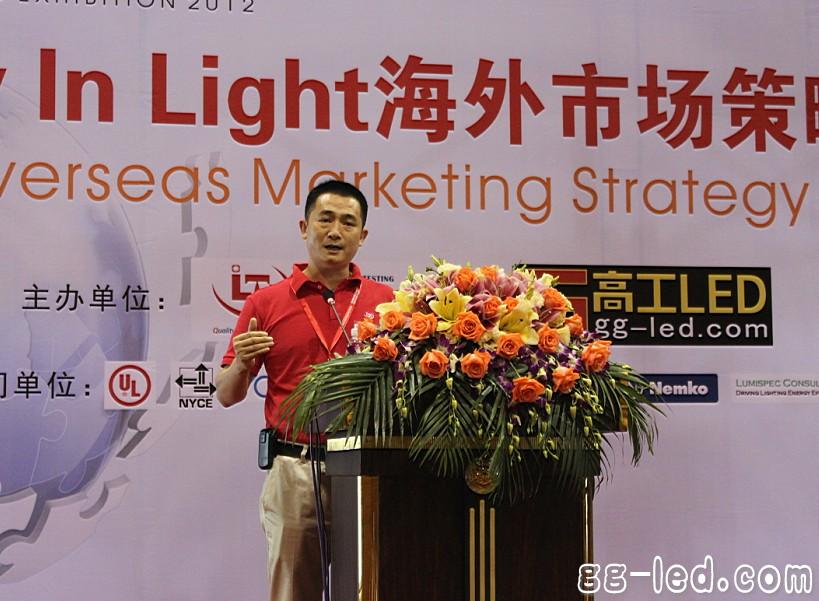 Stainless Steel Bowl Food Choppers

Stainless Steel Bowl Food Choppers are more durable and high class. We have 201/304 stainless steel bowl optional. Stainless steel bowl food choppers are more strobger to chop meat, vegetables, spicy, etc. Besides, stainless steel bowl is very easy to clean.




Description of Stainless Steel Bowl Food Choppers

300W/350W

S/S/ housing

1.2L/1.8L optional

2 speeds with safety lock

metal gear

6pcs/ctn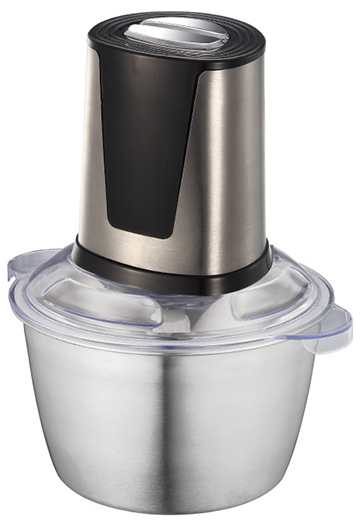 Stainless Steel Bowl Food Choppers

Stainless Steel Bowl Food Choppers,Stainless Steel Bowl Choppers,Stainless Steel Chopper,Chopper Grinder

Flying Electronic Co., Ltd , https://www.flyingelectronic.com