As the main battlefield of intelligent hardware for the next decade, the smart home market has a potential space of trillions. However, in the process of eagerness to enter the market, some of the family applications are unfortunately for the short-term taste of consumption, and hardware entrepreneurs are deeply mired in the "creative".

In view of this, Huawei has created an annual blockbuster of the industry and made every effort to break the predicament of "creating". On October 19-20, 2015, Shenzhen Universiade Sports Center , "Together, Create Dreams", Huawei's first developer conference will be high-profile appearance , including the summit forum, theme forum, technical forum, interactive exhibition area, hands-on lab. Six nights of developer nights, big coffee speakers and super 2000 developer elites gathered at the premiere of "Creation", 13 theme forums, 100 technical forums, 50 cooperative media, 6000 square meters of innovative workshops ...... Wonderful can't stop!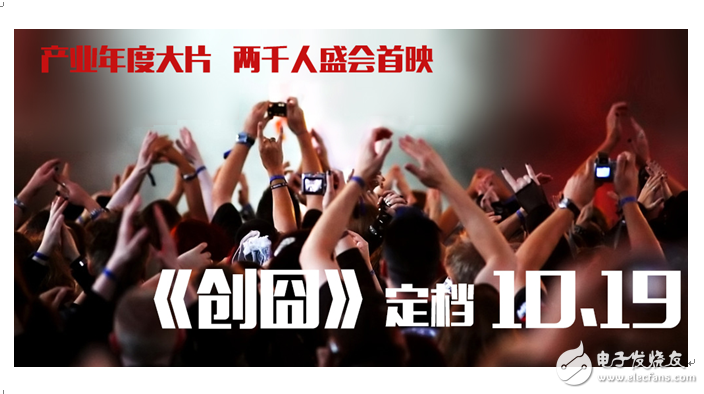 In the fans' hopes, the premiere will broadcast "Huawei Enterprise Cloud, the starting point of dreams", "the stage of the Internet of Things, Huawei to help you out", "Telecom capabilities open, innovative boosters", "The gathering of industry chain strength, the establishment of open cooperation SDN industry ecology" and other wonderful plots, Huawei's managing director, Huawei P&S MarkeTIng and the president of the solution department, Huawei's fixed network product line president and other super luxury star lineup will also be on the scene!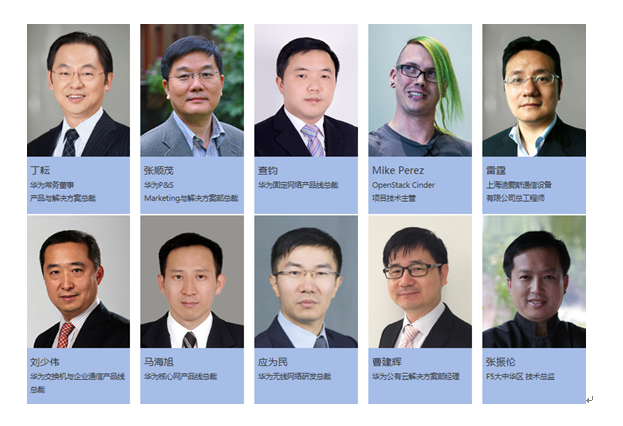 Among them, Huawei's OpenLife Smart Home Business Development Plan, as an important part of the premiere, will fully promote the "Chuang Chuang" story into a climax. October 19th " OpenLife Sub-forum Theme " wonderful spoiler :

Time node content details star guests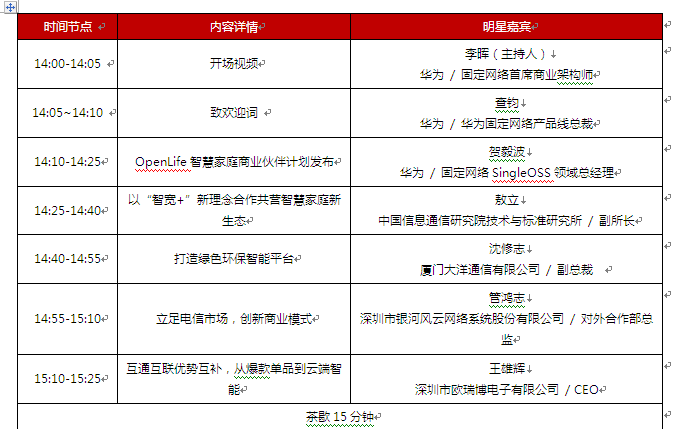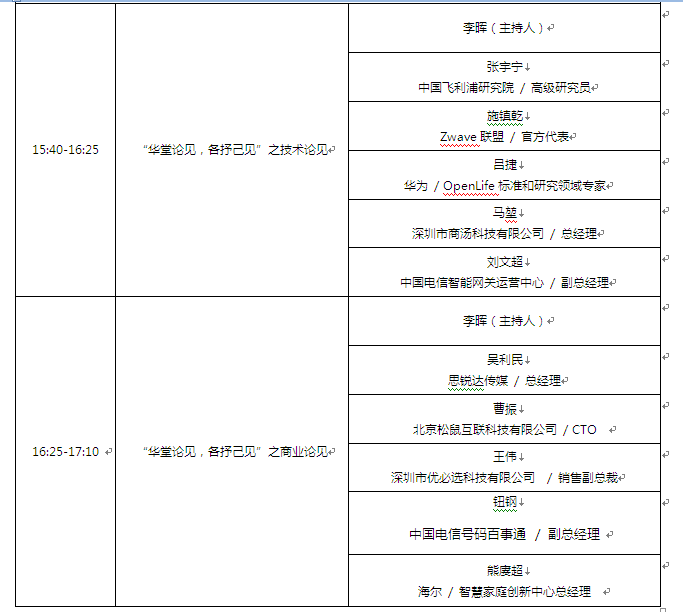 (Note: Please refer to the agenda of the meeting day)

It can be seen that the current smart home application experience is super "囧" because the quality of the network connection is not enough to support the quality experience. OpenLife focuses on three major developments: capability opening, system integration, and business cooperation. Opens the carrier-class "cloud-pipe-end" network connection capability to partners through API and SDK, and plays the role of the world's 180 operators. "M", comprehensively subvert AR / VR, smart glasses, security, video and video interaction and other smart home application experience!

In September this year, Huawei officially launched " Smart Home, Enjoy Life – 2015 First Huawei OpenLife Smart Home Application Development Competition ". Once the project was launched, it was highly concerned by software and hardware developers and actively joined the ecological cooperation. In order to facilitate the fast access to OpenLife's high-quality network capabilities, the next day (On the morning of October 20th), we will also hold a closed fan meeting to get in touch with Huawei stars! "Signature" and "Photo" are all available! Think about it, there are still some little excitement!

At the same time, in order to give back to Huawei's new and old loyal fans, the Star Support Club President Zhihuan will exclusively present 30 VIP tickets for the premiere of "Chuangxin" !

Ticket hotline

Contact: Mr. Hu

Deadline: October 16 (this Friday)

(Smart product circle will retain the final review rights of the company)

1. Indoor LED Curtain Poster Display with price Advantage: We have the best competitive price in the market, we also have the same or even better quality.
2. Indoor LED Curtain Poster Display with quality advantage: From material to finished product, from design to production, we control all processes.
3. Indoor LED Curtain Poster Display service advantage: We also provide best service after sales and we prioritize every customer's needs.
4. We ensure that our LED Curtain Poster Display are CE certified, ROHS compliant, FCC identified.
5. Indoor LED Curtain Poster DisplayWith specially designed fast lock system, easy to install and dismantle.
6. The new structure design enablesIndoor LED Curtain Poster Display diversified installation to meet the hanging-up and stacking requirements.
7. Full Color Indoor LED Curtain Poster Display with High contrast rate up to 5000:1 by using black LED.
8. Indoor LED Curtain Poster Display with high refresh rate with NOVA control system, no scan line when photographed.


Indoor LED Curtain Light Box,LED Curtain Slim Light Box,LED Curtain Poster.

Shenzhen Macion Optoelectronics Technology Co.,Ltd. , https://www.macion-led.com