Changsha City, Hunan Province - The 7th China Satellite Navigation Academic Annual Meeting - May 18, 2016 – Guangzhou Satellite Flight Information Technology Co., Ltd., a professional satellite time and location solution provider, at the 7th China Satellite Navigation Academic Annual Conference The company announced that it is aiming at various operational and management pain points and urgent needs in the power industry and new energy industry in terms of equipment asset location management, grid automation scheduling time synchronization, and remote data collection and transmission, using its Beidou satellite navigation system. High-reliability, high-precision time + space + data volume transmission technology, the introduction of the menu service and overall solution for the power industry, using the "Beidou space and time", can help the power industry and the new energy industry comprehensive Realize "Beidou + Smart Grid".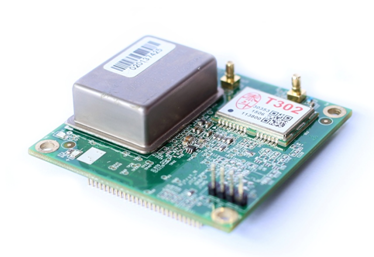 The Beidou satellite navigation system system adopting China's independent innovation technology has realized regional coverage including the territory of China's territory. Its precise space-time service capability is better than GPS system, and it has higher security than GPS system. It also has the function of providing short message data communication (Beidou RD function). Facing China's strong smart grid that has been built for more than ten years, Beidou has made comprehensive preparations for the provision of smart grid upgrades, which will promote the upgrade of smart grid operation and maintenance and power and new energy enterprise management to the Beidou era.

As a professional Beidou space-time solution provider, Guangzhou Guofei has its expertise and products widely used in electric power, communications and broadcasting. The "National Flying Beidou Space-Time" solution launched based on the mature self-owned chip board technology foundation has already formed a menu-based optional function for rapid implementation, with sensor/satellite terminal + monitoring center space-time system/cloud service + service The interface mode enables seamless integration of space and time functions into various smart grids and integrated management platforms. Not only can it quickly and directly replace GPS devices, but it can also have more new features such as higher precision, higher security and short message transmission. The "National Flight Beidou Space and Time" solution includes the following four modules:

1. Power Asset Spatial Location Service Module: Guangzhou Guofei uses ordinary or high-precision Beidou positioning to realize online monitoring and transaction alarms for assets such as power and new energy equipment and facilities. Reduce accidental power outages and loss of power assets, and provide effective monitoring tools to prevent and monitor power supply damage.

2. Grid accurate running time service module: Guangzhou Guofei fully adopts Beidou and GPS dual-mode precise timing, providing accurate and safe time source for strong smart grid, ensuring accurate grid operation time and national security.

3. Grid operation and power sales data transmission and transmission module: Guangzhou Guofei provides complete Beidou RD solution such as terminal and platform, and uses satellite transmission for power consumption data in remote areas, which can realize power sales and power grid in areas where communication channels cannot be provided. Remote monitoring and management of operational data can also be used for small data satellite transmissions provided by new energy stations and factories such as solar, wind and hydropower covered by public networks.

4. Safety and emergency communication module for electric power operation and maintenance personnel: Guangzhou Guofei is based on Beidou RD short message + Beidou RN location service technology, and builds Beidou emergency command comprehensive application platform to provide power line facility maintenance, repair and recovery, and personnel safety. Comprehensive location + communication service.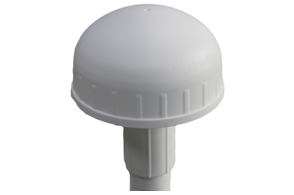 Guangzhou Guofei's "National Flight Beidou Space-Time" solution has comprehensively covered the demand for time and space information for power companies, smart grids and new energy equipment, and the advancement and reliability of these technologies have passed. Network operation inspection. In the future, with the deepening of the understanding of "space-time" services by smart grids, Guangzhou Guofei will cooperate with various power companies and new energy companies to launch more comprehensive and complete services for its increasing demand and new business in the power industry. The "Beidou Space-Time" power and new energy solutions will provide strong technical support for the efficient operation and security of the strong smart grid in the Beidou era.

PZDK series of automatic constant current charge and discharge equipments are specially designed for the battery charging and discharging applied in railway. They are used for the maintenance and capacity verification of storage battery used in locomotive, railway vehicle and generator car, which can improve the service life of the battery and ensure the safe running of locomotives and other railway vehicles.

Railway Vehicle Charger And Discharger

Forklift Battery Charger,Electric Forklift Battery Charger,Stationary Battery Charger,Electric Lift Truck Charger

Xinxiang Taihang Jiaxin Electric Tech Co., Ltd , https://www.chargers.be